There are so many great farms on Long Island where you can pick your own pumpkins. It is one of our favorite fall activities and we know you love it, too.
With so many great farms to choose from where will you go?
*This list is not in any particular order, whether the farm is listed on top or on the bottom it does not reflect the quality of the u-pick. We love all our local farms!* PLEASE CALL AHEAD or check their website for any updates , weather concerns, etc…

Open Weekends & Holidays 9am-6pm
9 acres of on-the-vine U-Pick Pumpkins
• Many different varieties available
• Pumpkins sold by the pound
Located at: 1223 Main Road, Jamesport NY
Phone: (631)388-7093
WEEKENDS ONLY
SEPTEMBER 14 thru OCTOBER 27
9:30-5pm
OPEN COLUMBUS DAY & Monday, September 30th 9:30-5pm
Tuesday, October 1st 9:30-5pm
Wednesday, October 9th 9:30-5pm
Located at: 6242 Middle Country Rd, Wading River, NY 11792
Phone: (631) 886-2272
They provide a lot of great U-Pick options at their farm.
L

ocated at 65 Seven Pounds Road, Water Mill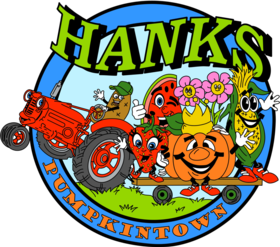 DAILY HOURS: 9:30am to 5:45pm
PUMPKIN PICKING: 7 DAYS A WEEK
APPLE PICKING & MAZE PARK: EVERY SATURDAY & SUNDAY
***NO PETS ALLOWED***
Located at 240 Montauk Highway Water Mill, NY 11976



Phone: 631-726-4667
Call each day for U-pick, fields close at 4:30 (when available), Roasted Corn and Corn Maze (weather permitting) open weekends/holidays**Farm Stand open everyday except Tuesday 9am-5pm.
Located at: 812 Sound Avenue, Wading River, NY 11792
Phone: 631.929.43
We have hay rides, a bounce house, corn maze,
face painting, country store, and our flower house for you to enjoy!
Stakey's always welcomes friendly, leashed pets!
Week days: 12pm – 5pm
Weekends: 9am – 5pm, including School Holidays
Our final date is Wednesday, October 30th
270 West Lane Aquebogue, NY 11931
Phone: 631-722-3467
They offer other U-Pick options, as well. 
L
ocated at: 3810 Middle Country Road in Calverton, NY
Phone: 631-727-4554

The Pumpkin Patch is Free to Enter!
​
ADMISSION FOR EXTRA ATTRACTIONS
$8 Per Person
Kids Under 2 are Free
​
HOURS OF OPERATION
Monday – Friday : 10am-6pm
Saturday – Sunday : 9am-6pm
Available Weekends
and Columbus Day
Through October 27th 2019
250 Old Country Rd Melville, New York
Phone: (631) 351-9373

We are open Wednesday – Friday 11:00am to 5:00pm, Saturday/Sunday & Columbus Day 9:00am to 5:00pm
Closed Monday & Tuesday
Weekend festivities are as follows:
Sept 28, 29, Oct 5, 6, 12, 13, Columbus Day, 14, 19, 20, 26, 27
Located at : 1624 Manatuck Blvd Bay Shore, New York
Phone : (631) 665-5411
Now thru Oct 31st Open Daily 9-6pm




Pumpkin Picking, Outdoor Walk & Haunted Tunnel with the Dinosaur Exhibit (great for children) Balloon Bounce, Gold Mining, Scarecrow Making availailable everday & Roasted Corn on weekends. Hay, mums, cornstalks, and so much more…




Great for the whole family.




Don't forget you camera!!




FREE Parking and NO General admission fee!




Individual activities priced separately.




Most activities $2-$4 p.p.



Located at : 134 E Woodside Ave N Patchogue NY 11772
Phone : 631 758-1491
Open 7 Days a week 
9am – 6pm
L
ocated at: 485 Edgewood Ave., Saint James, NY
Phone: 1-631-862-7300

September 28th – October 27th
located at : 26 Pinelawn Rd. Melville, NY 11747
Phone: (631) 271-FARM (3276)
Hours: Mon – Fri : 2PM-6PM
Sat, Sun, & Columbus Day : 10AM-6PM
We have U-Pick Pumpkins, Corn Maze, Hayrides, Corn Cannon, Pumpkin House, and more! And of course, our delicious Roasted Corn, Cider Donuts, and all our other fan favorites including a few new treats this year!
L
ocated at: 633 Horseblock Road Brookhaven, NY 11719
Phone: 1-631-286-7876

We are Open Every day for Pumpkin Picking and Hay Rides from September 21st to Halloween!!
Moonlite Pumpkin Picking on Friday Nights and So much more…
Located at: 169 Washington Street, East Islip
HAPPY PUMPKIN PICKING!
We hope you and your family get some great Pumpkins this FALL season.
Momee Friends of Long Island wishes you a HAPPY FALL!